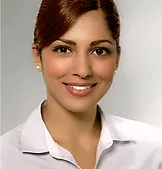 Hana Ibrahimi - Account Manager
My name is Hana and I am originally from Germany. I began working with TABS in October of 2018. After I finished my university studies in Germany where I received a bachelors degree in business mathematics, I decided to move to the United States, the first time, for additional schooling and to gain international work experience.
During my studies, I worked and gained professional experience with different companies, including Ernst & Young (EY) and DEKAbank. My training focused on various areas including marketing, bookkeeping, and business development.
Immediately prior to working for TABS, I worked for UPS in Germany in the Business Development Department. Always looking for an adventure, I returned to the United States and am currently working as a business developer and account manager with TABS.
I bring a cultural understanding of working in both Germany and the United States to the TABS team and will help the team to expand its client base to additional countries. I enjoy consulting TABS clients and assisting them with my work experience to help them to grow their business. I look forward to working with our international clients and gaining additional experience.