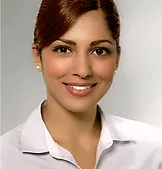 Hana Ibrahimi
My name is Hana and I am from Germany.
I am doing a Traineeship at TABS currently for about 1,5 years. After I finished my university in Germany with a bachelor degree in business mathematics, I decided to move to the US for school and international work experience.
During my studies and school in Germany but also in the US I worked and gained professional experience in different companies such as Ernst & Young, DEKAbank and German schooling in marketing, bookkeeping, and business development areas.
I also worked for a year and half at UPS in Germany in business development department. Its been now almost 5 years that I live in the US. Since last year October I am with TABS and am responsible for business development.
With my work experience in Germany and in the US I bring the understanding of working environment in both culture and am able to make the perfect connection and deal closing. I look forward to gaining more international work experience and working with international clients. I enjoy consulting clients and assisting them with my work experience in order for them to growth their business.