BREAKING NEWS: Payroll Employment Increases by 263,000 in April
U.S. employers added 263.000 jobs in April, and the unemployment rate dropped to 3.6 percent, the lowest since December 1969, according to the latest Bureau of Labor Statistics report.

Employment data from the ADP Research Institute and Moody's Analytics showed 275,000 jobs added in April, one of the highest single-month totals over the last two years.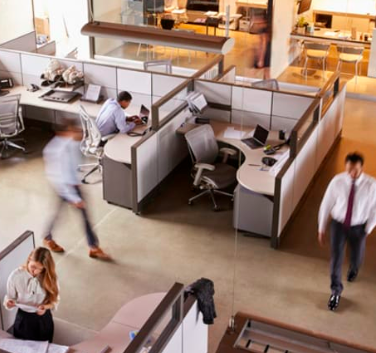 "Employee-Friendly" Laws and Regulations
As part of TABS' January 2019 Service and Price List Agreement, we advised clients that take our Payroll Support and Maintenance service that we would "assist your Company …and make sure that appropriate tax forms and notices are sent to all employees."
Confirming this commitment, TABS, over the course of the past few months, has conducted in-depth research of the innumerable federal, state and local jurisdiction's "Employee-Friendly" laws and regulations which have been enacted in recent times throughout the United States.
Companies, both large and small, must now navigate these challenging and complex Human Resources related compliances, where no two are alike. Notices must be given to employees, company specific customized policies must be created and employee documentation must be maintained to avoid costly penalties and fines, and unwelcomed lawsuits from employees or former employees.
California and New York have some of the stringent laws in the US, with many states continuously following their lead. Among them, to name a few, are the Wage Theft Prevention Act notifications, Paid Safe & Sick Leave, Paid Family and Medical Leave, Paid Parental Leave, and Combatting Sexual Harassment in the Workplace laws.
As such, TABS has created a comprehensive compliance library of notices concerning these benefits and rights that must be given to employees and have compiled an instructive list of Employer's obligations to institute. We also offer our services, upon request, to help assist you in creating and implementing mandatory policies that must accompany some of these notices.
TABS will be contacting those clients that have the payroll service with us in the coming weeks with a more detailed letter formalizing the rollout of these forms and notifications and continue to ensure that your company is compliant with US employment laws and regulations.
Wage Requirements for Interns in For-Profit Businesses
The New York State Minimum Wage Act and Wage Orders contain the state's rules for pay and overtime. These rules are in addition to those required by federal law, including the Fair Labor Standards Act. This is a guideline to help decide if a for-profit business that has interns must pay them according to the state minimum wage and overtime rules. This only applies to the State Minimum Wage Act and Orders. It does not apply to Unemployment Insurance, Workers' Compensation, and/or any other law. For more information click on the link below.