Where have we been?
TABS attended GES 2019
June 3-5, The Hague, The Netherlands
TABS was invited to the exclusive Global Entrepreneurship Summit (GES), the preeminent annual gathering that convenes entrepreneurs, investors, and their supporters globally.
An estimated 20,000 emerging leaders have participated in Global Entrepreneurship Summitssince 2010. Our own Jacob Willemsen attended the event in the Hague and brought back some of the latest updates around global Entrepreneurship.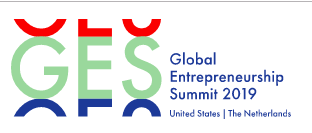 TABS attended the SelectUSA Investment Summit
June 10-12, Washington DC
The SelectUSA Investment Summit is the highest-profile event dedicated to promoting foreign direct investment (FDI) in the United States. This signature event provides an unparalleled opportunity to bring together companies from all over the world, economic development organizations from every corner of the nation, and other parties working to facilitate business investment in the United States.
US Expansion and Investment Summit New York
June 13-14, Baker McKenzie LLP, New York
TABS organized an Investment program in New York City for European start-ups and scale-ups on the occasion of the SelectUSA Investment Summit in Washington DC.
The program that we organized provides a unique opportunity for companies interested in entering or expanding their operations in the US.